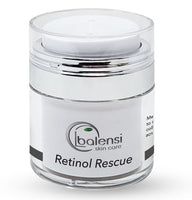 ADVANCED SKINCARE.
Our mission is to improve skin health. Dedicated to this purpose, we make one simple promise—to provide advanced skincare.
Made in the USA, our premium skincare products are formulated with both cutting-edge ingredients and high-performance traditional ingredients to protect healthy skin, prevent damage, and reverse the signs of premature aging.

OUR STORY
Lbalensi Skin Care is HERE. Well, it is for our skin. Lbalensi Skin Care launched earlier this month and it's been SURREAL — And I could not be more grateful, I keep asking myself if this is real life?
In case you're playing catch-up, Lbalensi Skin Care is clean, effective skincare — it's packed with good-for-you- ingredients that give you super quick results — because your skin deserves it.
My Husband & CEO Jean-Michel Balensi and I have been secretly working on this for nearly two years now (which is crazy!!) on everything, from research and development, formulation product selection, tasting, packaging selection, graphic design, to designing our Logo, to naming our products etc, etc, etc. 😅

As many of you Know, we have been working in the beauty industry for 20 years, we are owners of Balensi Spa where we work full time _ Me, as a Medical Esthetician had tried every product you could think of until one day, came with the idea to start a new adventure which I'm so excited to share with all of you.
OUR philosophy is structured around the fundamental notion that all active ingredients contribute towards the efficacy and quality of our products, by stimulating, expediting and influencing the natural rejuvenation processes that your skin would normally undergo.